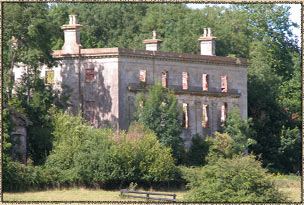 Piercefield House, near Chepstow, South East Wales.
Team Veritas have to find someone very important to help them link together clues as the series continues and so they make their way to Piercefield House. But what they find isn't quite what they were expecting!
They were hoping to see an impressive country home… but Piercefield House is certainly not that anymore!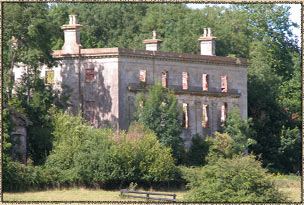 'No!' It was the only word Brodie could find.…
… 'This can't be right,' moaned Hunter. 'What the chicken drumstick's happened to the place?'
Smithies stopped the Matroyska and they clambered out. No one said any more. There was nothing to say. Piercefield House was in front of them. The roof was caved in. There were gaping holes for windows and the crumbling walls were choked with ivy and weeds. It was a derelict, empty shell.
'It doesn't make sense,' groaned Tusia. 'The records said the Willer family lived on the estate in 1912.'
'Exactly a century ago,' Hunter said. 'A lot can happen in a hundred years.'
'It looks tragic,' Brodie said quietly. 'Like all the life's gone.'
'The life and the answers,' moaned Smithies. 'What chance have we got of tracking down the sweep's family now?'
(Extract from Secret Breakers Book Three 'The Knights of Neustria.') Show the full extract
I was so excited when I began to research locations near Chepstow for Team Veritas to meet Mr Willer the sweep. Piercefield House is perfect. A once important, impressive, stately home it's been ravaged by time and is crumbling and derelict. But Mr Willer hasn't left! He's stayed because he made a promise to pass on secrets to 'worthy alchemists of words' and so Brodie finds him amongst the rubble and the devastation, still waiting to keep his promise.
There were definite plans to restore this crumbling old building and so maybe one day Piercefield House will be returned to its former glory…but I think it looks rather glorious now, covered in ivy and creepers and hiding its secrets of the past!
Mr Willer has been waiting at Piercefield to pass on secrets and he does this by showing the team three rather unusual clues.
I just knew I had to build into the story the image of a tree growing through a fence and then the other clues fell naturally into place. Here are some photos of the three parts of 'Mr Willer's Promise'!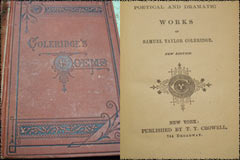 Do you remember how when we were talking about Book Two I explained that there would more vital locations beneath our feet as the story progressed? Well, Mr Willer lives in the dusty underground wine cellar at Piercefield. Sicknote is not impressed but it shows that underground locations are once again important!
And after thinking about locations underground, why not take a trip to the skies! If you watch this video you can see how the damaged old home looks from above. The empty building is crying out to tell you its story…and if you keep watching, you'll see the snaking River Wye and a glimpse of Chepstow Castle!
Piercefield House is a real example of how buildings and locations can have messages for us to find if we continue to look really carefully and read the stories they hide!
If you haven't checked out the other locations hiding stories in Book Three then go back to have a look now! I hope you'll like these locations too!